Unique Procopio
With its ancient and dominant spirit this fully restored castle, eight grand bedrooms with all of the commodities of the modern world, features a commanding view of the valley in the borderland between Umbria and Tuscany at 580 meters above sea level Procopio stands as one of the top 10 properties in Europe.
This is a unique, fantastic place for families and friends travelling together - and in general for all those passionate about the ultimate luxurious destinations in Europe. The castle features fireplaces in each room, velvet drapes, renaissance tapestries, frescoes, artwork, furniture and the view all create a quite unique atmosphere.
Restoration commenced in the mid 1980's and finished in 2012. This property is situated in an area, which is an ideal home base for sorties into both the Umbrian and Tuscan countryside; for instance, it is merely half an hour to the Trasimeno Lake, a heaven for kids with many activities including mooring and any sort of naturalistic fun.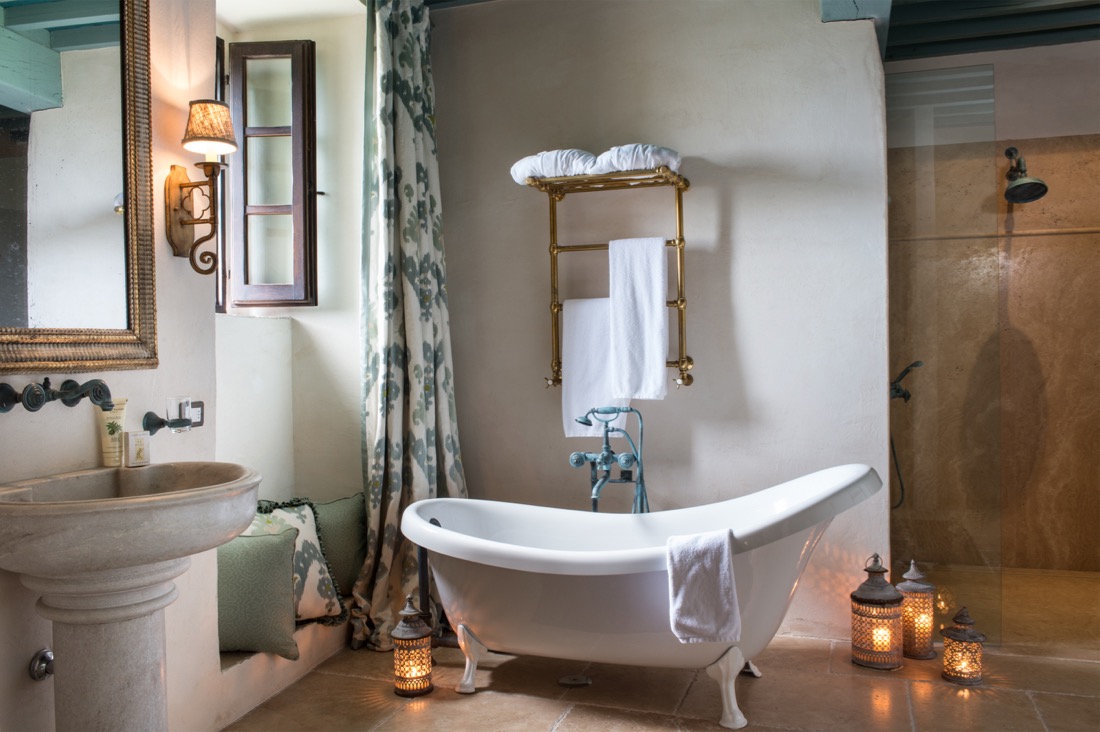 The castle is in fact half an hour from Gubbio and slightly more than an hour from the traditional villages of Norcia and Cascia with their traditional alimentary products (ham and salame) and the ski station of Forche Canapine. The airports in Rome, Florence and Pisa are each about two hours away, while Perugia's airport is about thirty minutes away. Umbria, and in particular this area, has a massive presence of Art, history and culture as well as abundant natural beauty, with the added luxury of no mass tourism.
The estate is 580 meters and 1909 feet above sea-level; The property offers 2000 SQMT (21,600 SQFT) of living space; The property offers 5 hectares (123.552 acres) of exterior spaces; The estate features a heated swimming pool and air conditioning in some of the bedrooms; 16 is the maximum number of guests the property can accommodate. The estate is composed by Main Villa and Staff Quarters.
Representing Procopio
We select the best rental, safe, beautiful properties in the market and match them with the best agents, those who care deeply for their clients and want them to experience an extra ordinary, flawless time during their stay in the villa. We remain available 24/7 and manage a group of extraordinary chefs, cooking mammas, butlers, hosts and runners. If you are interested in representing this property, please do get in contact today with our marketing director.